Now that decisions have been made to visit the east side of Puerto Rico and the Island of Vieques, specific details can be planned on where to stay, eat and do.
My cousins will land Saturday and take a taxi to (our) condo in Condado. Saturday night it will be fun to visit Lote 23 in Santurce- the perfect place for a group of all ages and with different culinary tastes. Lote is an outdoor food park with a vibe like no other. Your options range from delicious tacos to noodle bowls to southern fried chicken, a rare find in Puerto Rico, but the creativity behind this festive experience is makes it a must visit for all.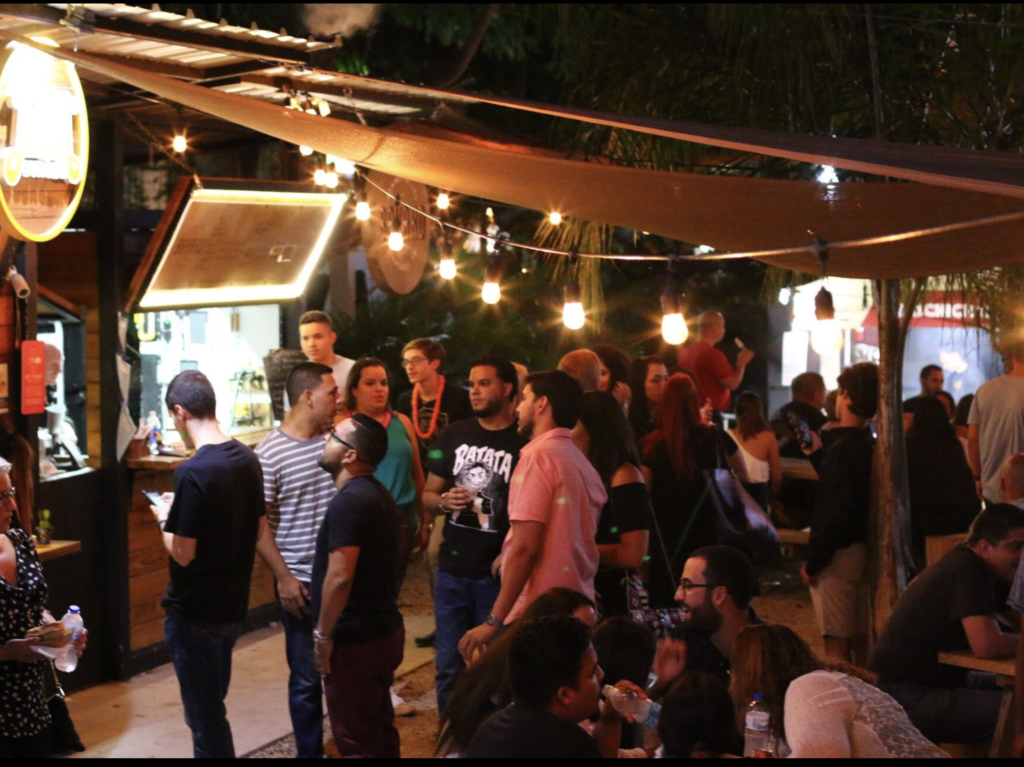 Sunday (funday) should be always be spent at the beach! Breakfast at Sobao is easiest from our location, but Ocean Park Cafe is also really good. Beach day essentials include: a cooler full of beer & water, beach chairs/towels, sunscreen, and a really good book. (This is pretty much how I spend every single weekend). You can also rent jet skis, take surfing lessons or hop aboard a mini-catamaran from Jimbo's boats which is free with a good tip 🙂
After a quick/late lunch and a shower at the condo, take an Uber to Old San Juan, a 15 minute ride from Condado. Get there before sunset to check out the gorgeous views from the forts over San Juan Bay and spend your evening strolling the cobblestone streets and festive shops.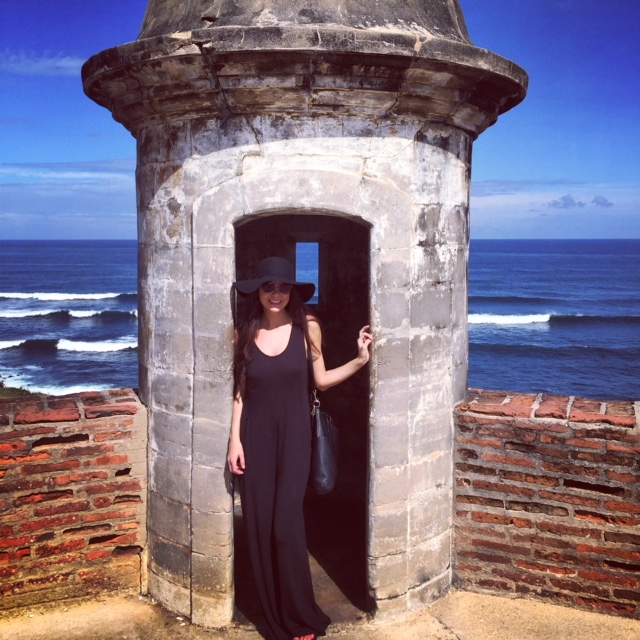 There are lots of great places to dine in Old San Juan but some of my favorites include St. Germain, La Madre, Al Fresco and then the off-the-beaten-path El Charro.
Here's your route for the next 2.5 days
Monday morning you must get up early to pick up a rental car and drive east- a little out of the way to get to Las Vistas cafe in Fajardo for breakfast. (Or make it thru the El Yunque rainforest  in record time in order to get to Fajardo before it closes at 2.) The breakfast/brunch there really is that good- and the owner, Gladys, is one of my favorite people in Puerto Rico!
TIP- Not everyone has the option of leaving the majority of their luggage at a place in the city- unless you rent one for the whole week or you have family living in PR like my cousins do… But if you can, it would be smart to head east with only a few essentials so you're not lugging big bags with you on the ferry. It's not even possible to take more than a carry-on on a plane to the islands, so plan to leave everything in your car and hope it doesn't get broken into!

TIP- Use the map app WAZE for the best directions to anywhere on the island. Do not use Apple Maps!!!
El Yunque is beautiful and (unsurprisingly) cool and rainy! We've driven it before, with frequent stops for pictures, and then hiked both trails to the different giant waterfalls and natural pools.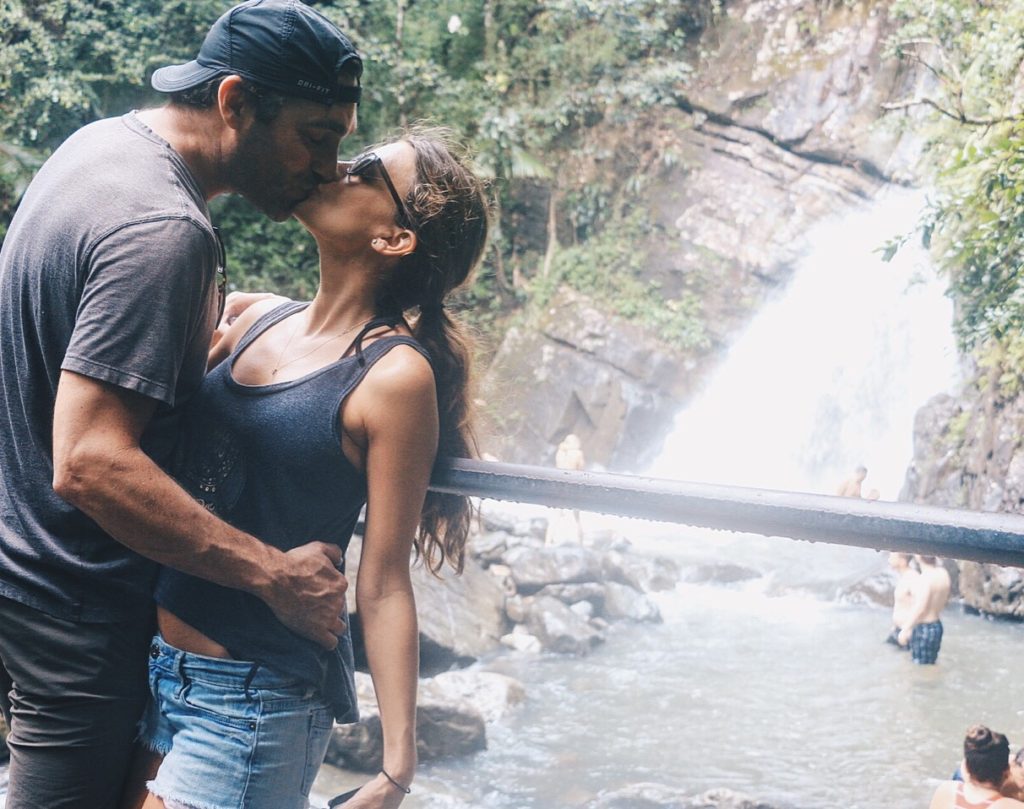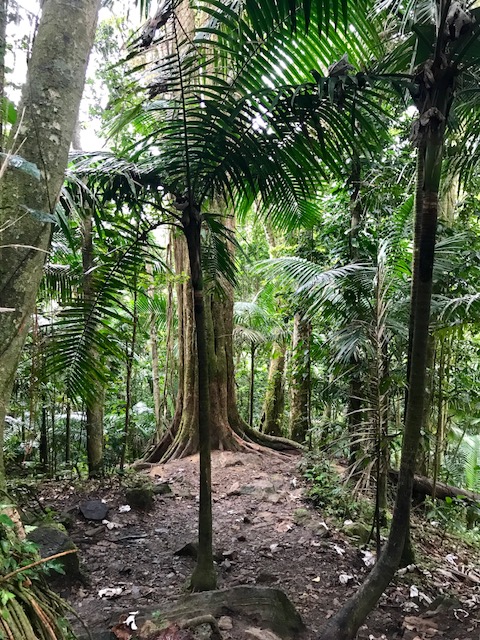 It's really up to you how much time you spend here- but I personally prefer the beach. So after breakfast you'll either drive up the rode towards Luquillo/El Yunque or you'll hurry through it to enjoy the best breakfast on the island.
Tip- After breakfast head to the Fajardo Ferry terminal to get your tickets to Vieques in advance so you don't have to wait in line the following morning!
By mid-afternoon you should be able to check into your 1-night stay at one of these (family-size) rentals in Fajardo or Luquillo. I've never stayed at any of them myself but I know the locations and based on reviews they look lovely- and they're all within driving distance of the ferry.
After settling in you should immediately head to the beach. The beaches in Luquillo are more like Condado- windy and rough- and I've never been able to swim in either. But Seven Seas in Fajardo is as clear and still as glass and there are plenty of places to rent kayaks or paddle boards. Your AirBnB rental should provide beach chairs and towels but you might check to make sure.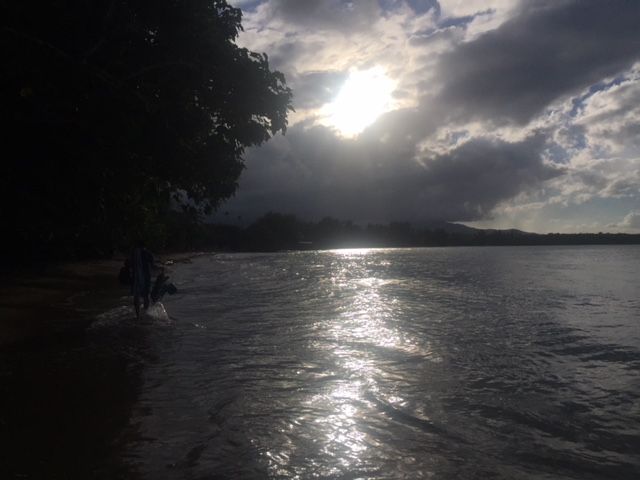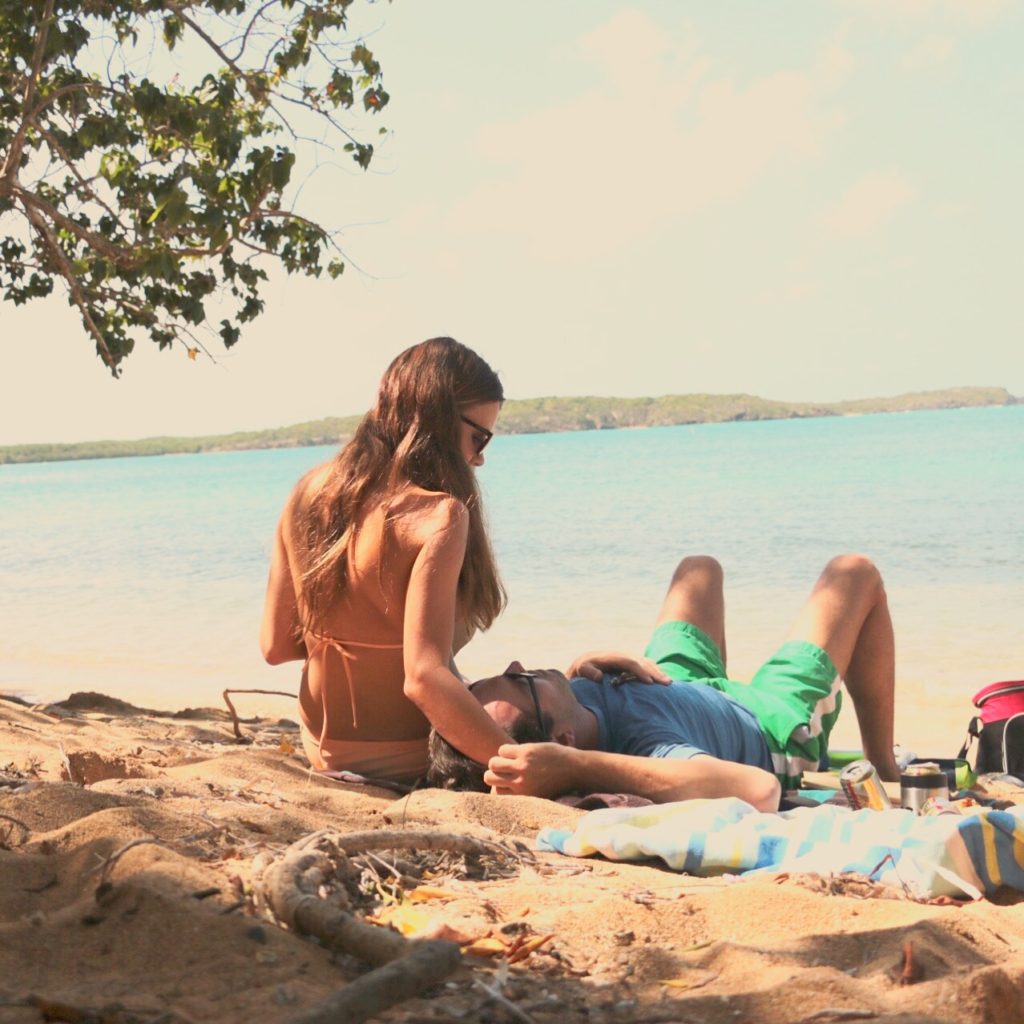 Another CAN'T MISS dining experience is also located in Fajardo- La Estacion. To keep this from being a 10 page post, just trust me, you will love it! Hours are from 5-9:30, but closed Monday.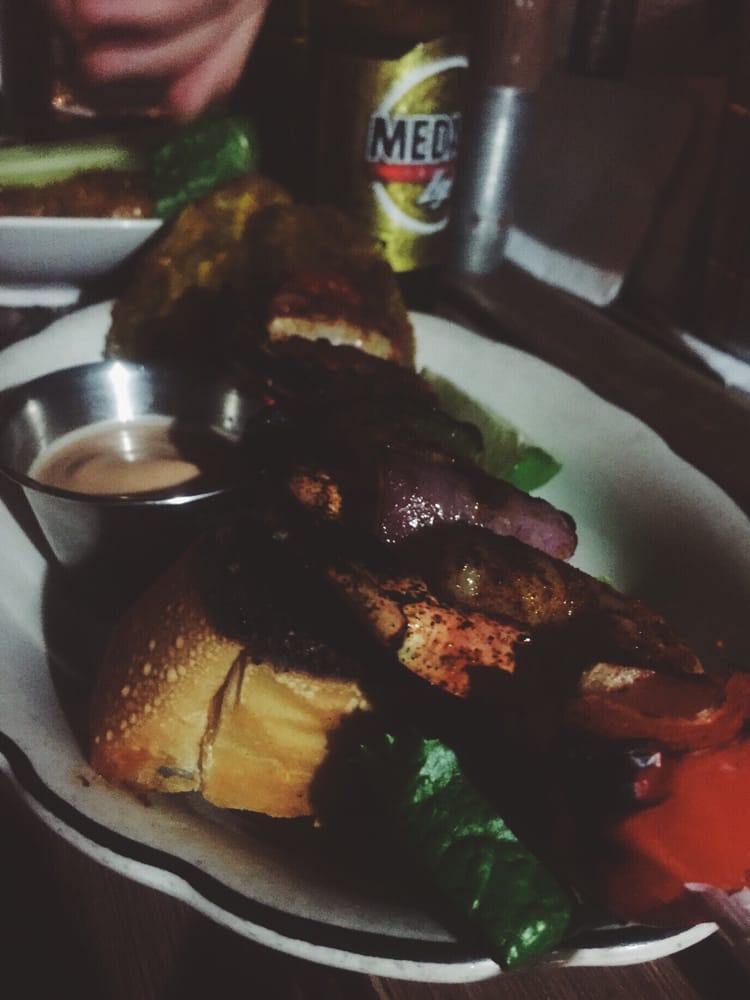 Tuesday morning you'll leave your condo an hour before you ferry is scheduled to depart at 9 am- and that's if you already have your tickets. We've waited HOURS there in the past, just to get frustrated and abandon the idea for a short flight instead. Weekdays shouldn't be bad though, and you're saving a ton of money in exchange for the wait and hour ride to Vieques.
The ferry ride should be uneventful and hopefully not too crowded. You'll arrive in around an hour and, if you find the right Airbnb host, they'll have a car and pick you up at the terminal- another way to save a lot of money over renting a nice new jeep from one of the rental agencies. Paul is a friend of mine and rents both his two studio apts atop his home in the middle of the island AND his beat-up old blazer for a very reasonable rate! Contact me in the comments and I'll send you his name and contact info!
Next post- exploring Vieques. Where to eat, what to do, the best beaches and a few other tips from a seasoned island visitor.