This past weekend, March 8-10- our 4 year anniversary- Broc and I finally got around to visiting St. Croix in the US Virgin Islands. In the past we've always limited our island hopping to Puerto Rico, flying to Vieques and Culebra many times and exploring the main island almost every weekend. But since this was our anniversary and the last time we could really get away before baby boy comes we thought we'd venture out! And we couldn't have been more impressed!!!
Flights to St. Croix were super cheap- $118/person/roundtrip thru Seaborne Airlines, and the flight took about 30 minutes. One thing to mention here is that if you are checking a bag and have status with Delta you should try to book thru them instead of directly with Seaborne. I didn't know this at the time and had to pay $30 each way for a checked bag (pregnancy pillow is kinda important this stage in the game).
We reserved a car online thru Hertz ($140) and our 2-night stay at Hotel on the Cay based on some really good reviews and a decent price ($360). The airport is located in the middle of the two main towns, Frederiksted & Christiansted, and about a 20 minute drive each way so a car was necessary. The rental agency was located at the tiny airport and everyone spoke English so getting our bags and car was super simple- always a nice way to start your visit! GPS worked great and while the drive from the airport into Christiansted was pretty ugly (no views on your way into town), the roads were nicely paved and felt very Americanized, minus the fact that you drive on the opposite side of the road.
The only issue we had with getting to our hotel was parking. Hotel on the Cay is located on a tiny island called Protestant Cay so there's no driving up to the lobby. You have to park in town wherever you can find a spot and lug your bags to a "ferry" that carts you to the resort. Parking was scare on a Friday at 2:30 but we did eventually find a spot. It would've been smart to have Broc drop me and the bags at the dock first and then park and walk without all our stuff, but the town is TINY so the farthest you would ever have to walk is maybe ½ a mile? Either way, the ferry is really just a tiny boat that travels to and from the hotel every 5-10 minutes so it wasn't that bad and took us maybe 20 minutes tops. (Ferry ride is maybe 2 minutes)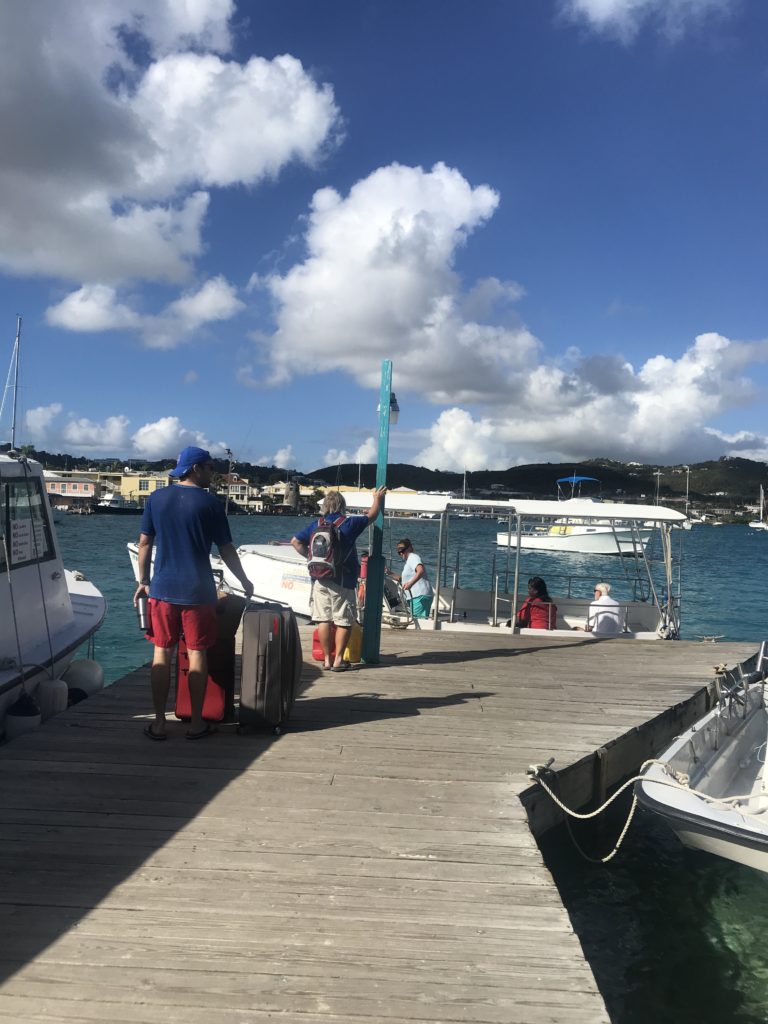 And honestly, I can't say enough good things about where we stayed! The hotel has its own private dock and beach area surrounded by boats that are docked in the harbor. It's a really lovely place with gorgeous foliage, a nice private pool and a very cool beach bar that cooks breakfast, lunch and dinner. They set up beach chairs & tents or umbrellas for you at no charge and it feels very private. The rooms all have balconies and great views all around (since the hotel is literally all there is on this tiny "island") and while the furnishings are a bit dated, the AC was cool and our king bed was super comfortable.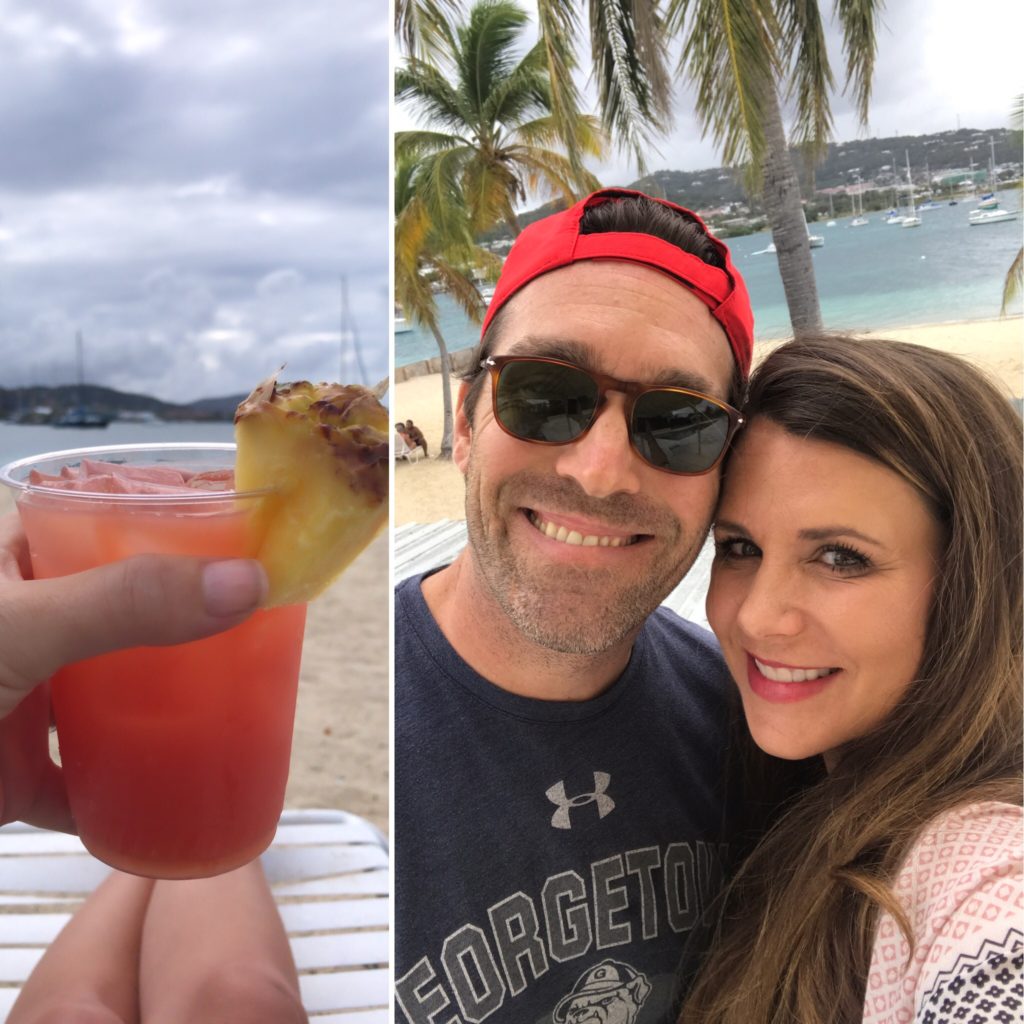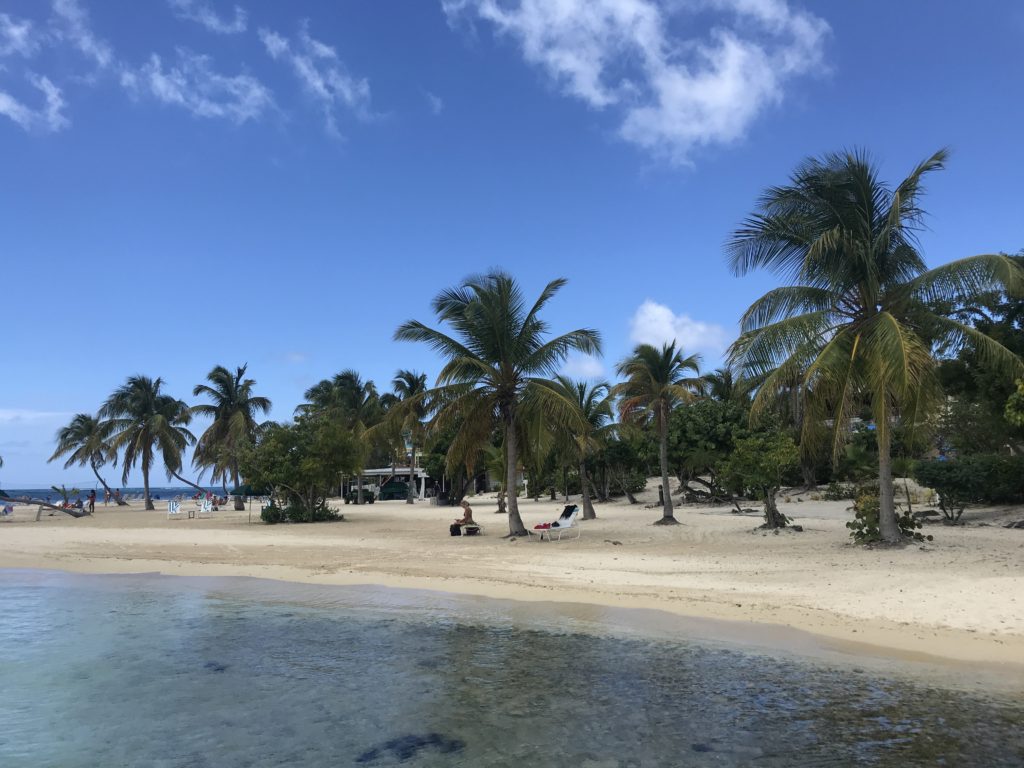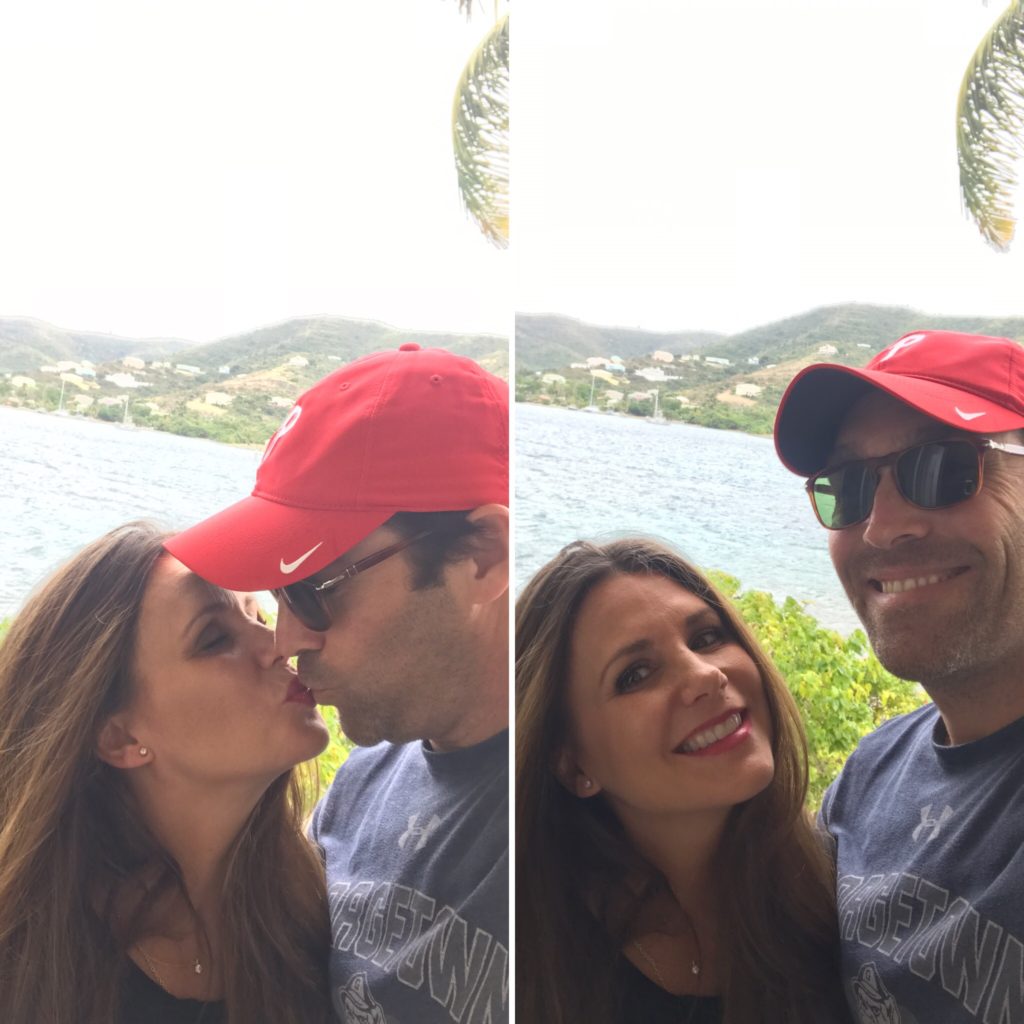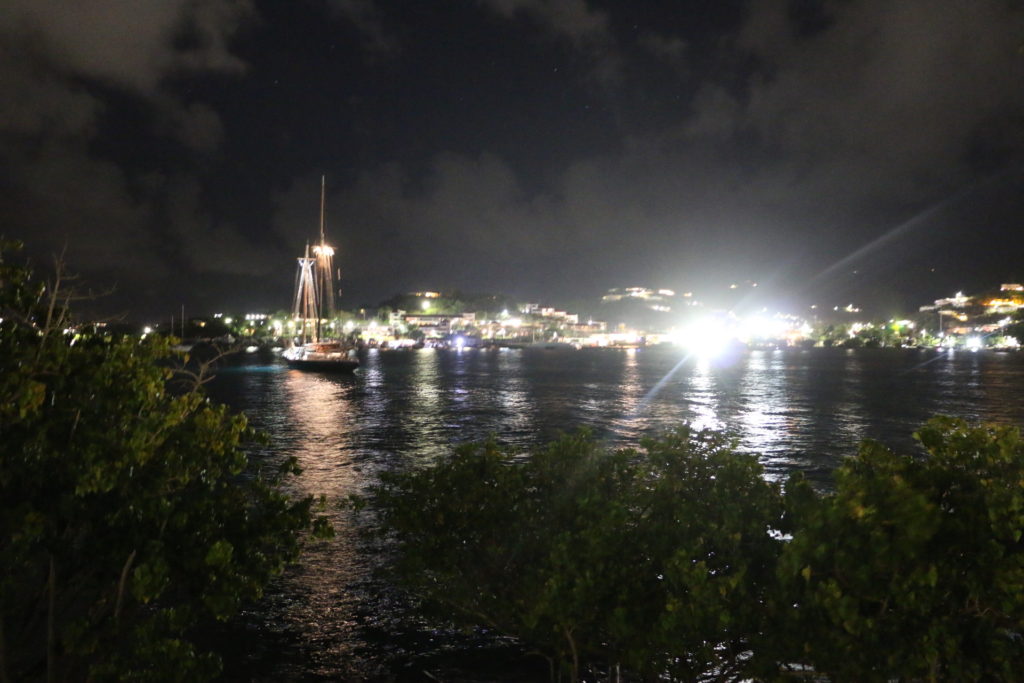 After exploring the hotel a little bit we got back on the ferry and rode into town to get our car. There are so many great places to eat within easy walking distance from the dock but I'd read great reviews on No Bones Cafe and it was a little too far to walk (in my pregnant state). Again, we were pleasantly surprised with not only the amazing food but also the super fast and friendly service that you don't get in Puerto Rico… (Almost everywhere we ate was owned and staffed by Americans so that was also surprising!)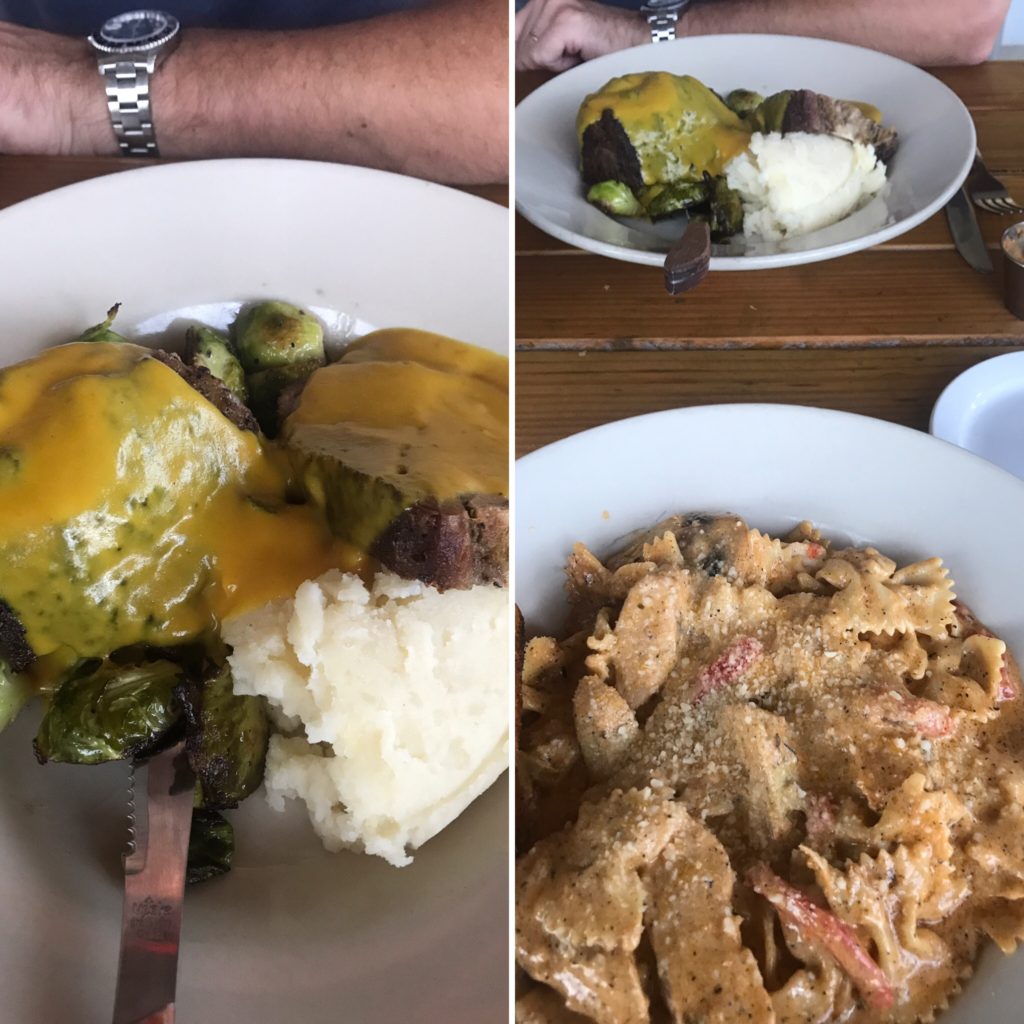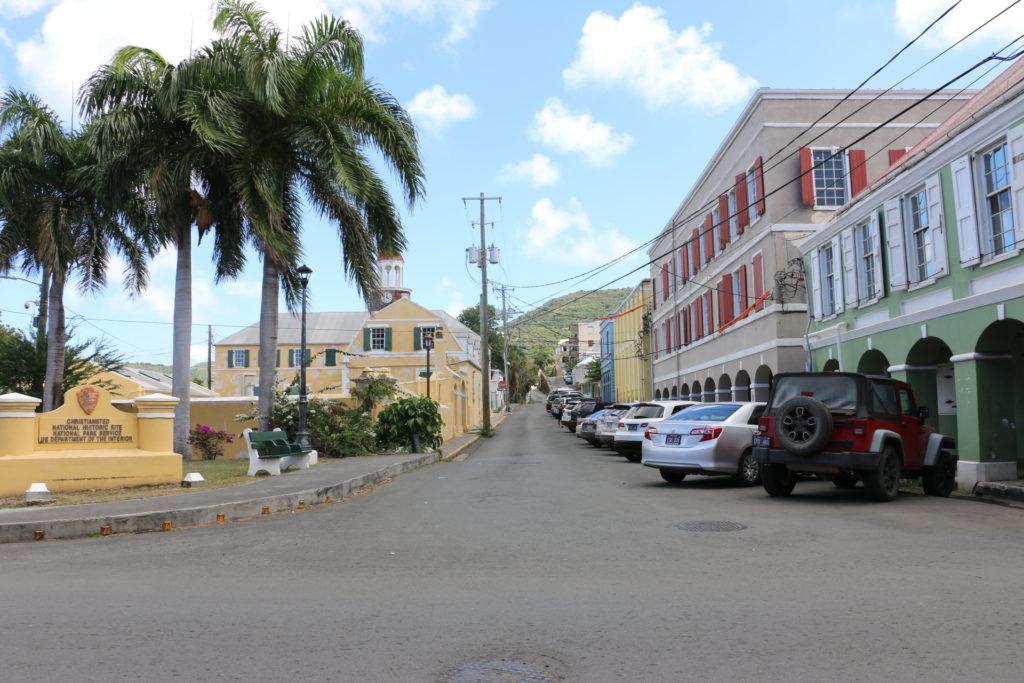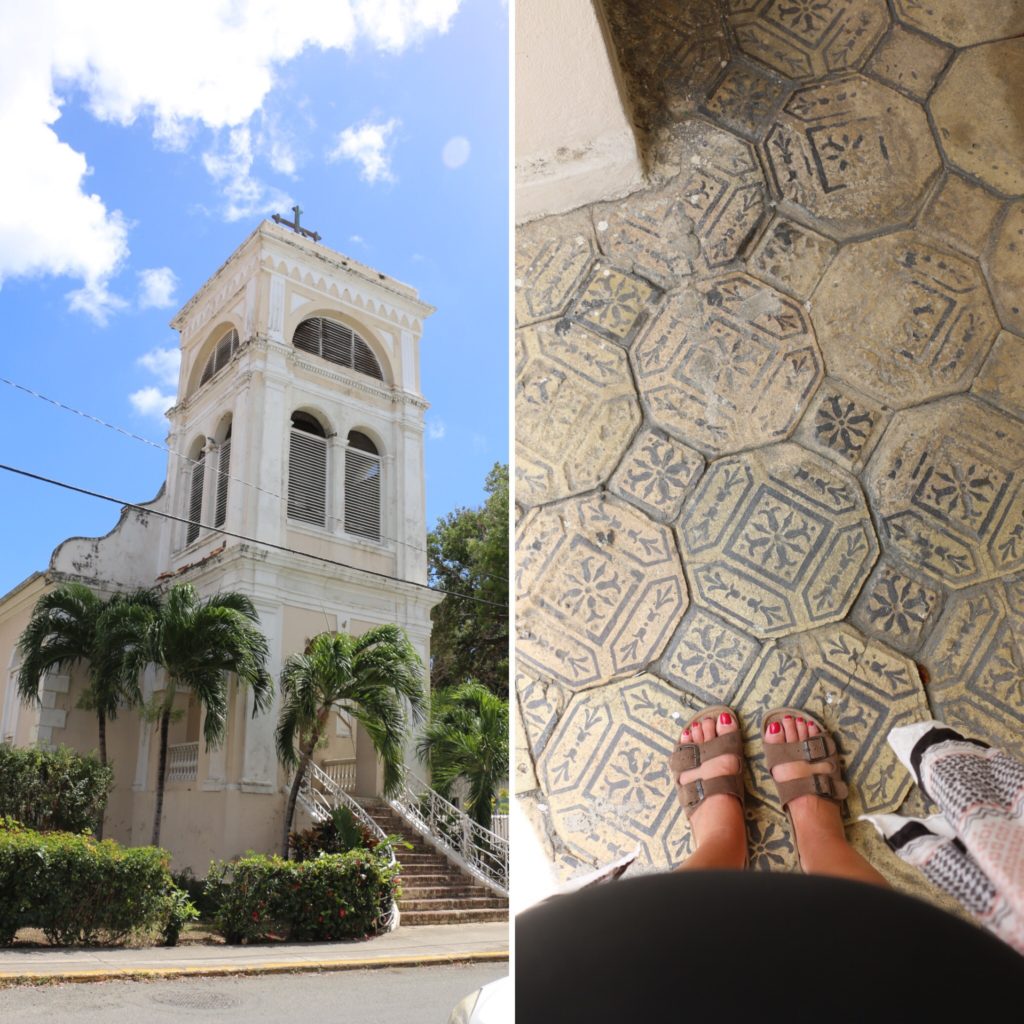 That evening it was easier to find a parking spot so we walked around the quaint little town a bit before heading back to the hotel for the night. First day in St. Croix was a huge success!
Saturday morning we woke up and headed down to the beach. A very nice attendant sat up our chairs and we enjoyed a peaceful morning soaking up the sun and beautiful views of the water and rolling hills in the distance. There were maybe 5 other families on the beach with us so again, it felt very private and relaxing. The water was so crystal clear you could count the colorful fish swimming around beneath you and Broc swears he saw turtles poking their heads up in the distance! Oh, and the hotel also has a access to jet skis, paddle boards and kayaks + snorkeling gear but we decided to be lazy instead. 🙂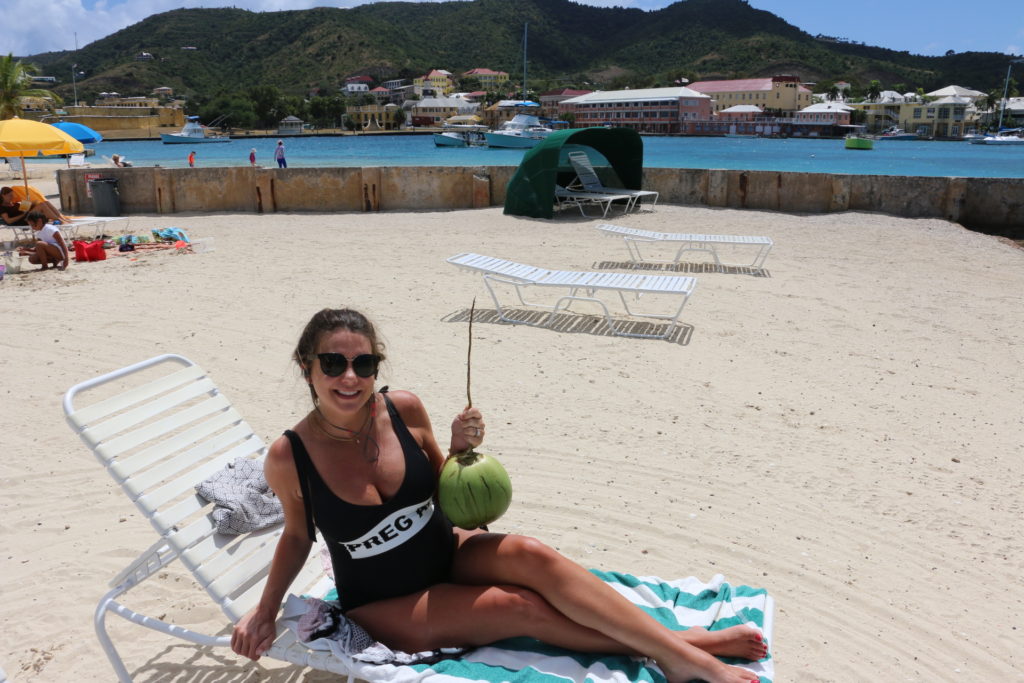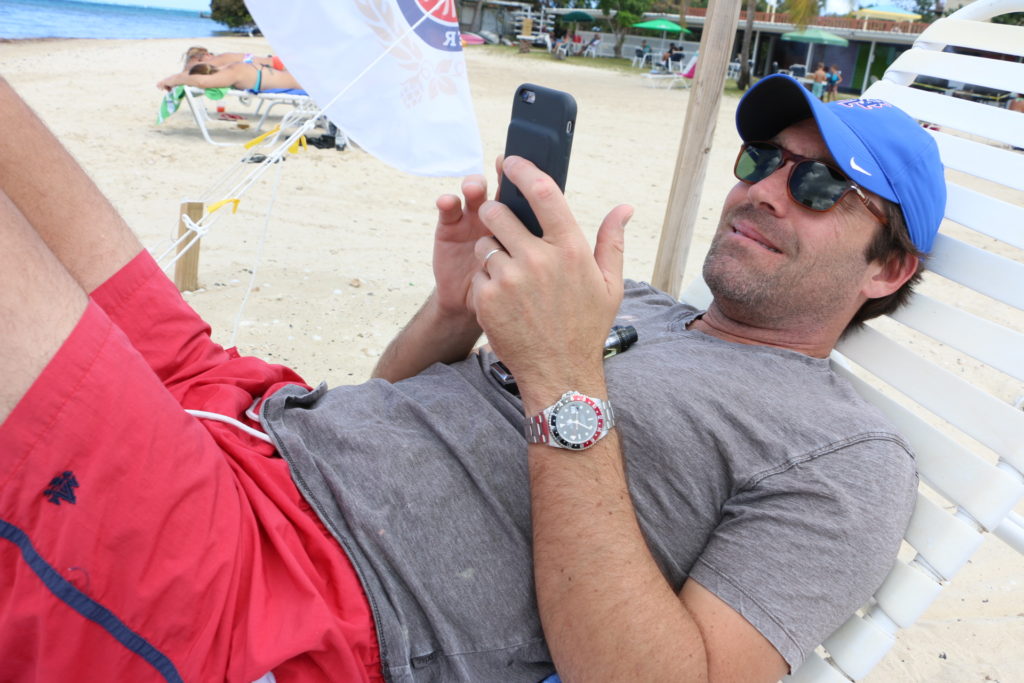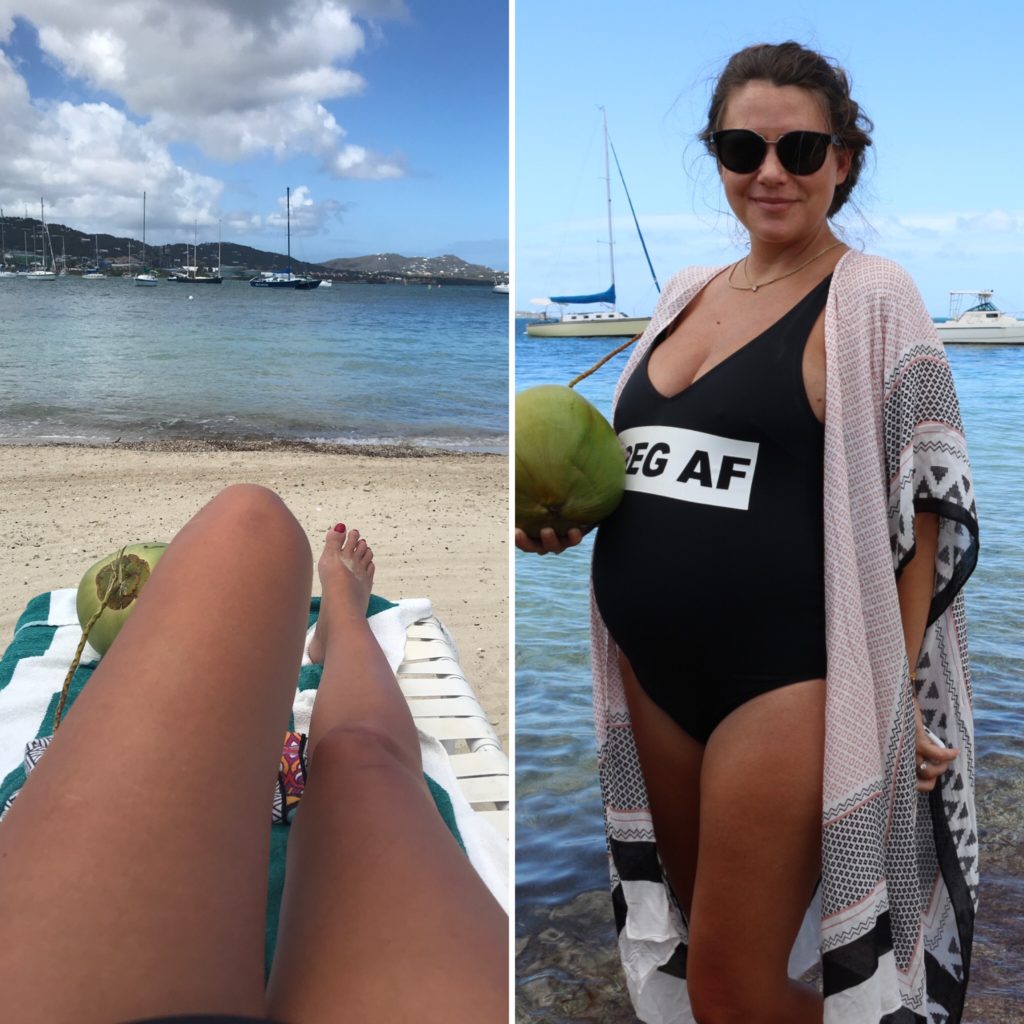 (They also cook up a seriously mean brisket sandwich!)
After lunch we decided to head back into town to grab our car and explore some other beaches. We visited Shoys beach, inside the Buccaneer resort, and Chenay beach, a public beach about 7 minutes outside of town, and both were just gorgeous! Gentle waves of crystal turquoise surrounded by white sand – and super clean! Even the public beach with more people on it was clean and quiet, a direct contrast to the beaches of Puerto Rico which are usually packed with people, loud music and (unfortunately) a lot of trash and debris. I seriously didn't want to leave but the idea of a massage was enough to lure us back into town…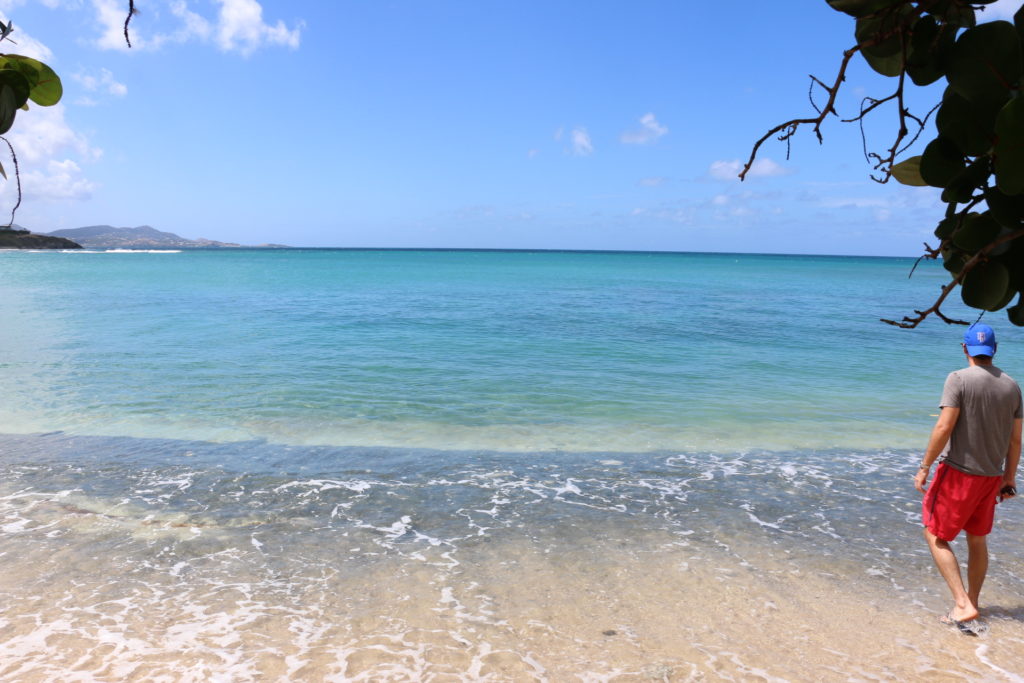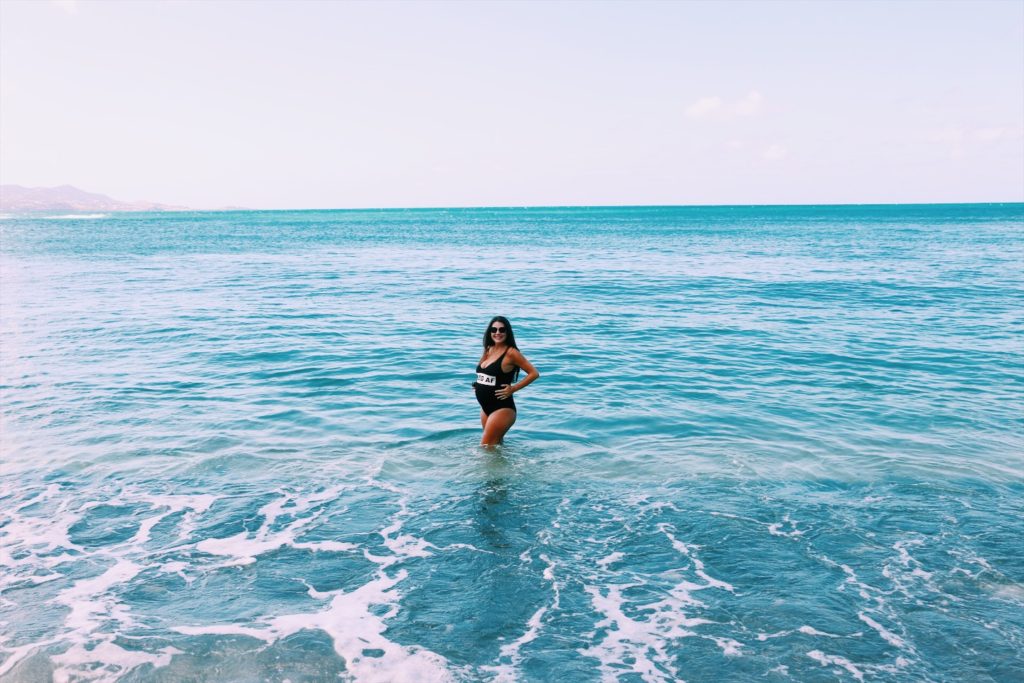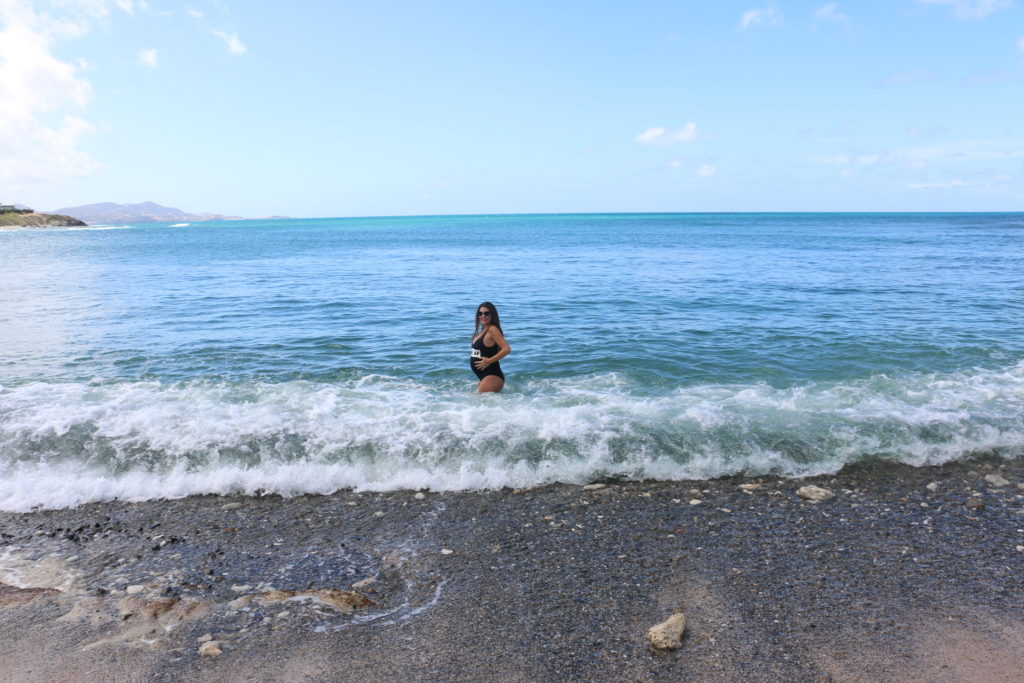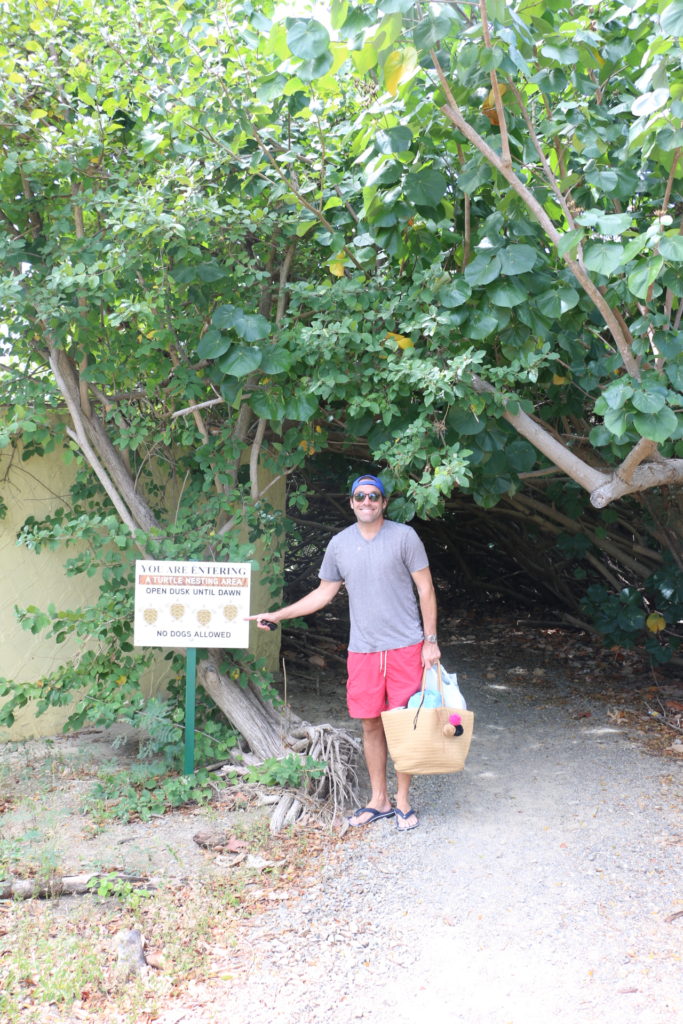 Okay, so the only disappointing part of our trip- our couples massage from St. Croix Beach Massage. I hate to type this b/c the reviews of this place were amazing! We opted for a massage at their "indoor beach studio" which was in a great part of town and super cute and relaxing. The couple giving the massage were American expats who'd lived in St. Croix for 20 years and were very nice- they just didn't give great massages, in our opinions. Mine was way too soft and I got none of the chills I look for in a Swedish massage and Broc said the same thing about his deep tissue! SO DISAPPOINTING!!! 🙁
After a quick shower and change at our hotel we headed back to dinner on the boardwalk at Brew STX . The outdoor atmosphere and servers were great and our food was decent. I chose it more for the easy location and waterfront seating but wish we'd had time to try out some of the more upscale restaurants in town instead. Not bad but not 5-star dining by any stretch…
The next morning we got up early, sad that it was our last day but excited to explore the beaches on the west side of the island in the town of Frederiksted. We headed to Polly's at the Pier for breakfast and were charmed once again by the quaint little boardwalk and shops along the water. The food was farm-fresh and delicious and I loved the artsy vibe of the downtown area. So cute!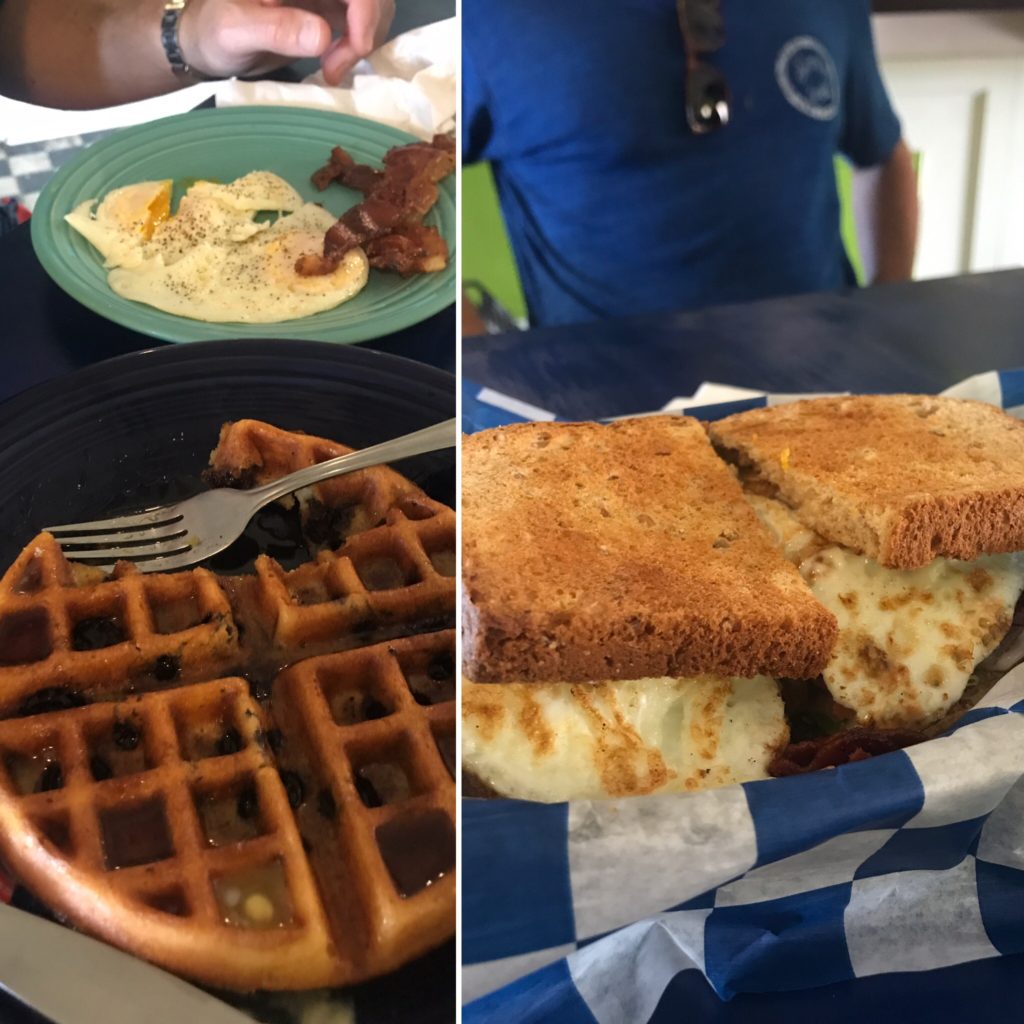 Our first stop was Rainbow Beach, about 5 minutes out of town and just breathtaking! There was hardly anyone there at 10 am on a Sunday but the jet skis and beach chairs were all being set up around a nice beach bar for what looked like would eventually cater to a lively crowd of people. We just couldn't get over the beautiful water though! It was better than Vieques or Culebra in my opinion, and certainly more relaxing.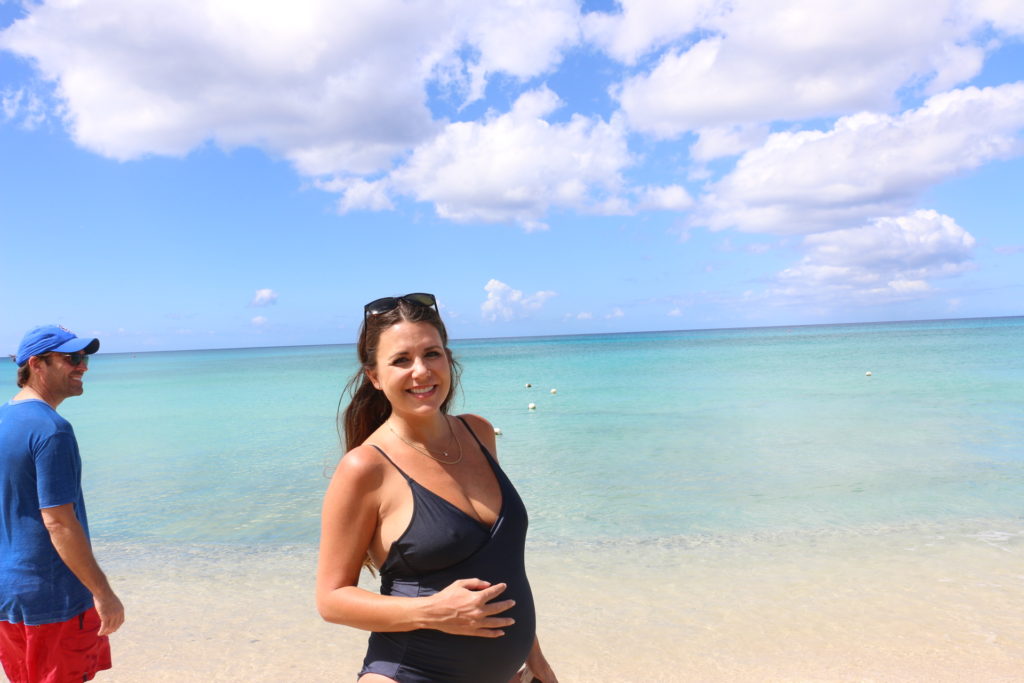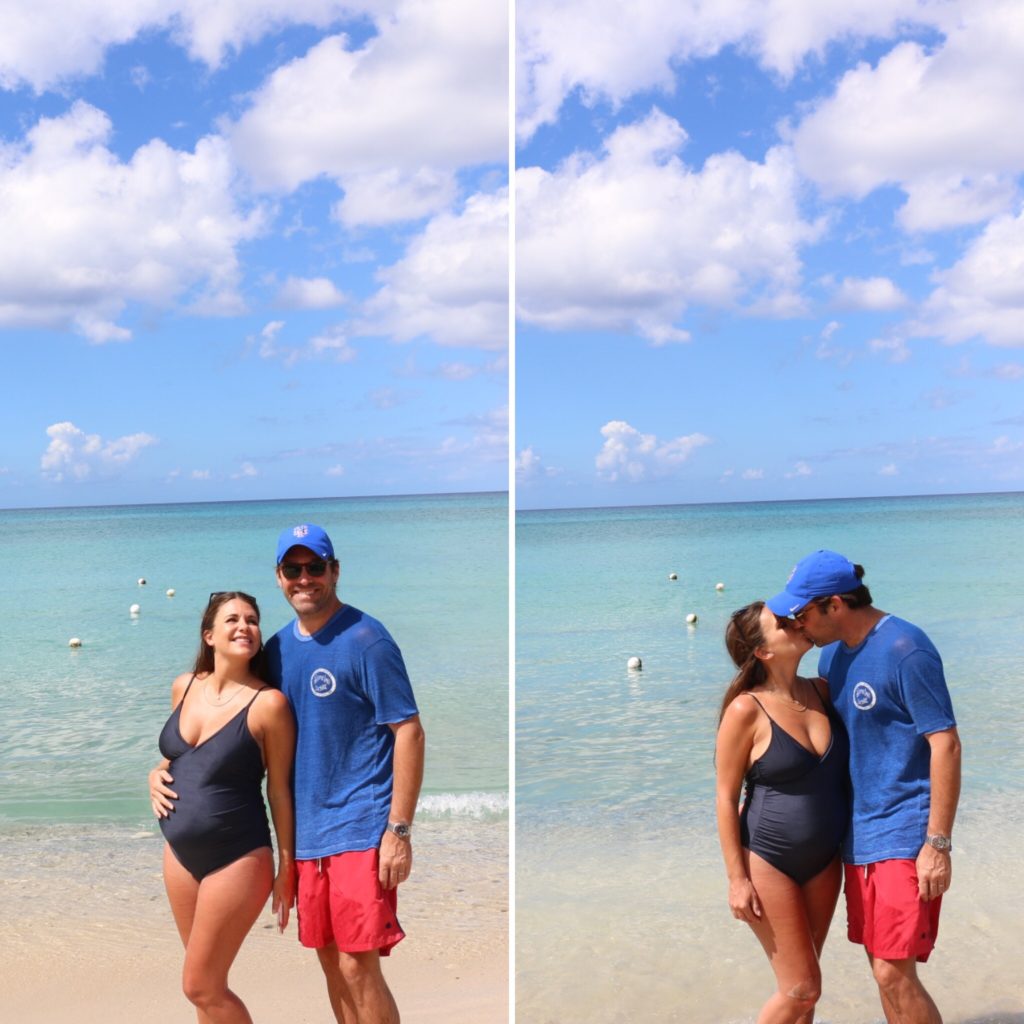 I was torn between spending our last few hours there vs driving to yet another "must see" beach (located in a National Wildlife Refuge no less) but I'm so glad we decided to make the 20 minute trek… Sandy Point was the icing on the cake and then some- it was absolutely UNREAL in its beauty !!!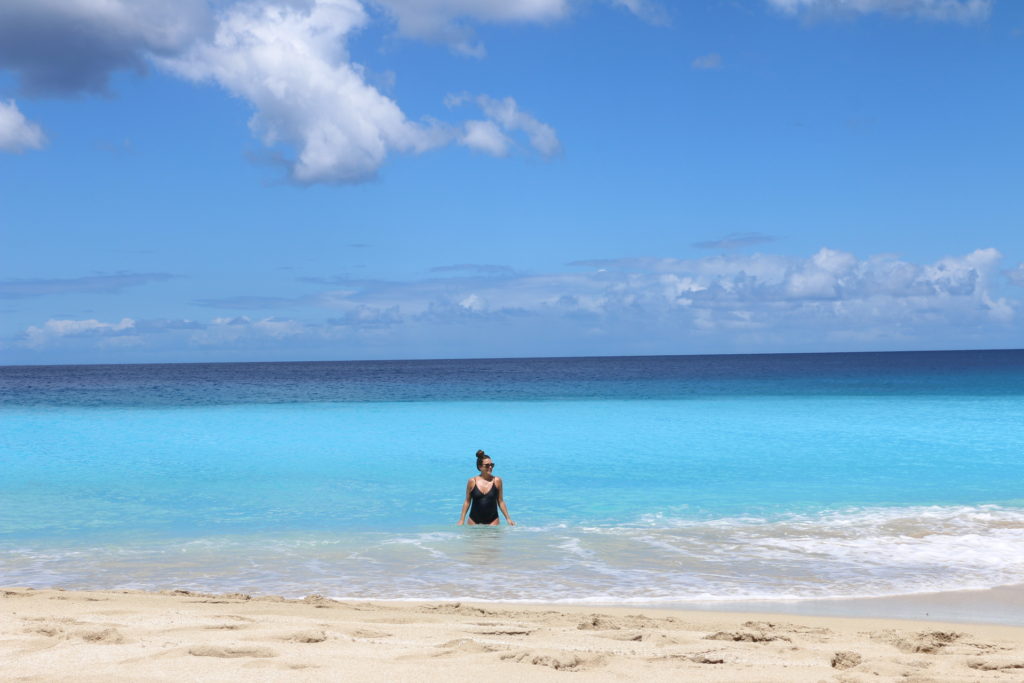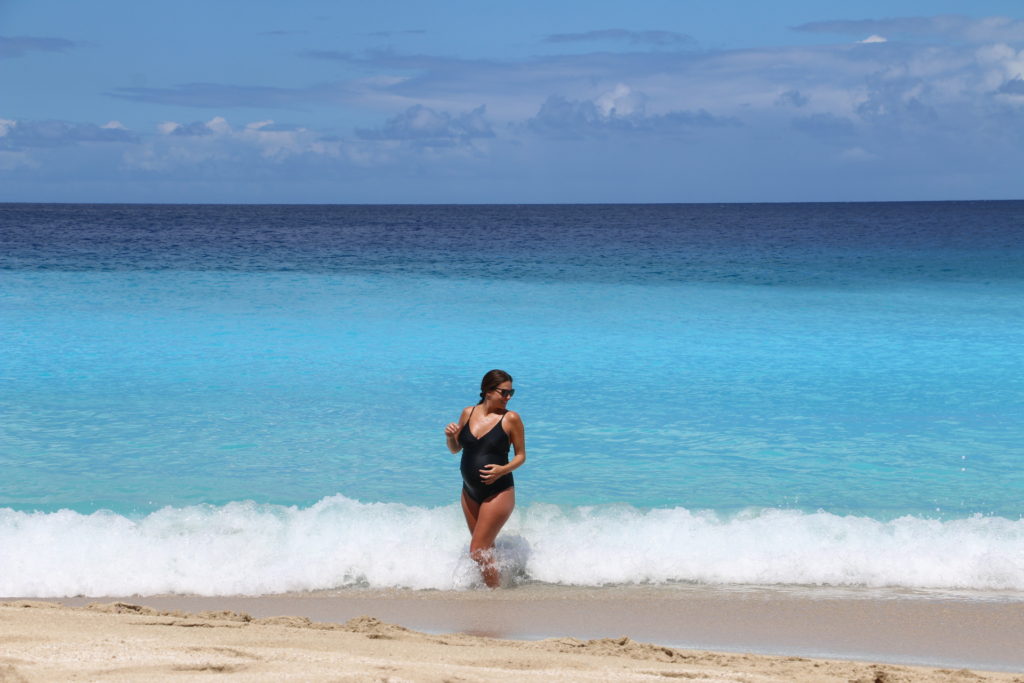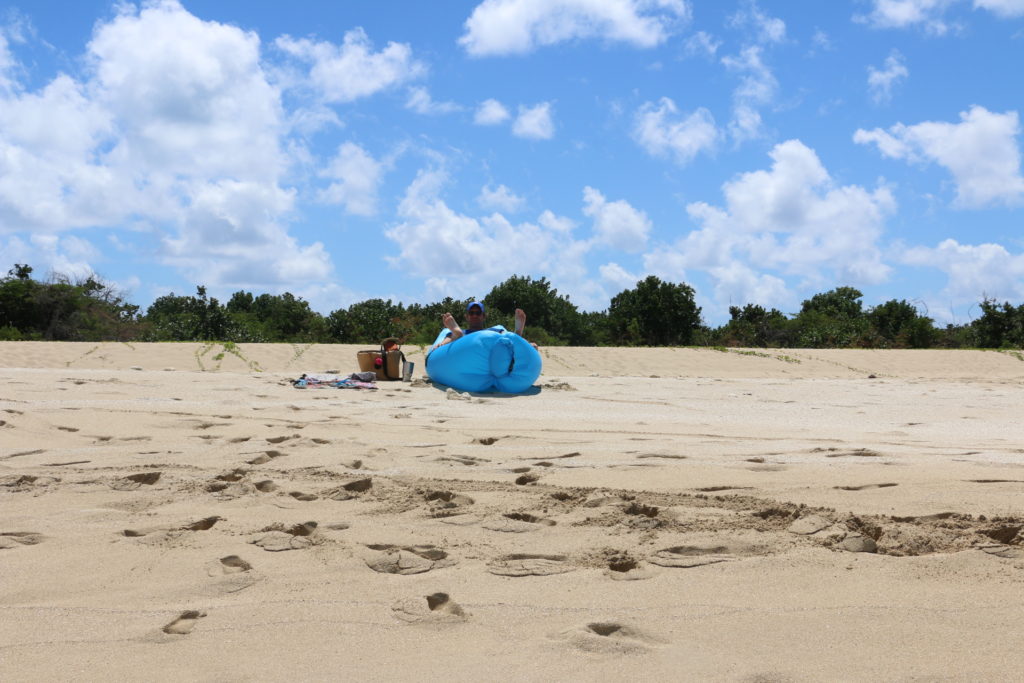 I've been to a lot of beaches including Hawaii, Mexico and of course Puerto Rico and I've never seen a beach as gorgeous as this one. The water seemed to GLOW it was so perfect. And even though there were already quite a few people there, it was totally peaceful in all its majesty. I was just sick we only got to spend an hour at Sandy Point, and we're already planning our return! 2 full days is just not enough time to drink in the beauty of this charming little island of St. Croix. We absolutely loved it.
Also, because I captured a ton of short videos for my Insta-stories but all in vertical iPhone layout, this video is not very good- but does capture the trip in video rather than just photos. Enjoy!